2014 Bike Check: Peter Comstock
9
septembre
Peter is our newest addition in the LamaCycles crew. We gotta hold of him recently between contests to check his dialled NS Decade build! He's been filming a bunch since spring time accumulating plenty of bangers that are gonna end up in a sweet web edit by the end of the season. He's still got more stuff to film so stay tuned!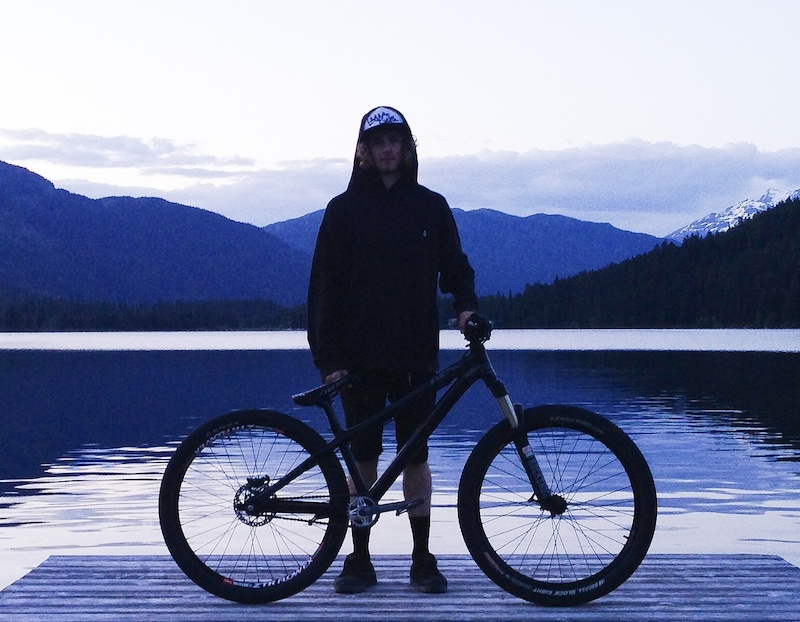 Name:
Peter Comstock
Age:
20
Height:
5'10"
Weight:
155 lbs
Location:
Sherwood Park, AB
Sponsors:
LamaCycles, Mud Sweat & Gears
Years riding:
9
2014 BIKE CHECK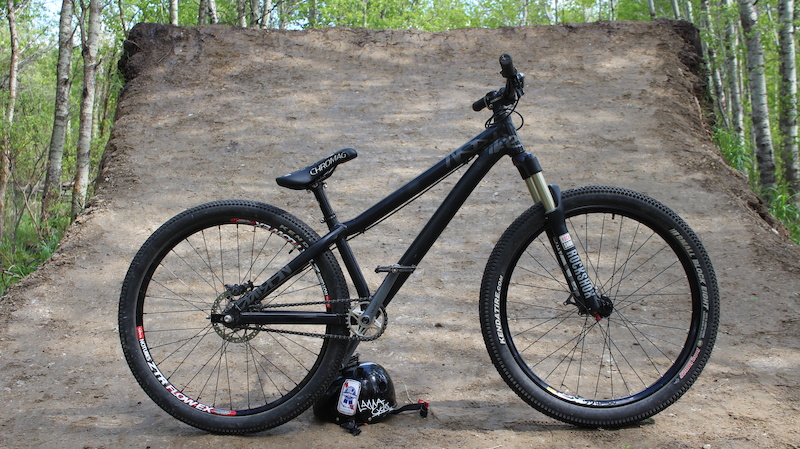 Frame: NS Decade
Fork: Rock Shox Argyle RCT
Bars: O1 Chemical Pro Hi
Stem: Truvativ Holzfeller
Grips: O1 Bolt-on
Headset: Cane Creek
Seat: Chromag Overture
Cranks: Deity
Pedals: NS Radiance
Bottom Bracket: Deity
Sprocket: Colony CC
Chain: Saltplus warlock 1/2 link
Tires: Kenda Small Block8
Front Hub: Hope Pro2 EVO
Front Rim: Mavic 721
Rear Hub: Hope Pro2 EVO
Rear Rim: ZTR Flow EX
Brakes: Shimano SLX

Why do you ride that particular frame?
I ride the Decade because I like the feel of an aluminum frame and it's perfect for slopestyle, dirt jumps and park.
Your impressions on your new ride?
Amazing, it's the best bike i've ever had and i'm stoked to be sending on it!
Concerned about your bike weight? You know how much it weighs?
Not sure, but it's light!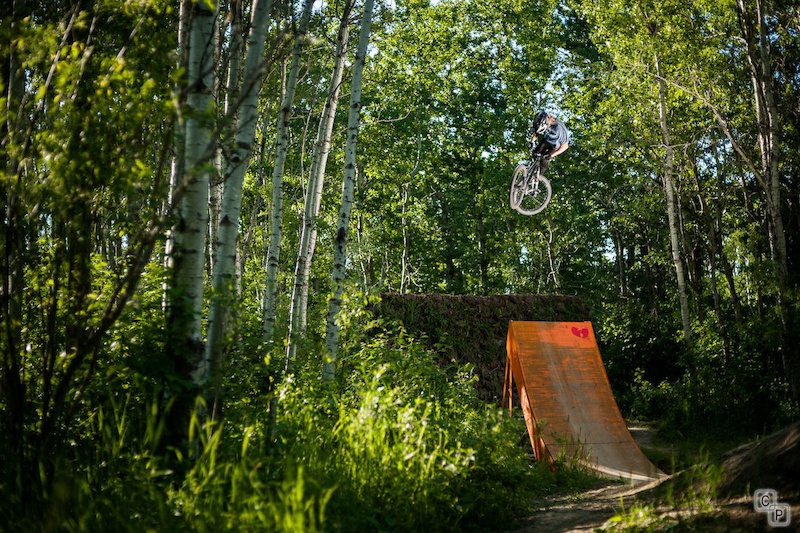 Photo: Chris Piling
We all know Canada doesn't see the best weather in the winter... How do you pass the winter months? Where do you get most of your sessions in?
I spent all winter restrengthening a sprained ankle/foot that happened last year at Silver Style. It was the longest recovery over any broken bone i've had but after a great deal of exercises it's now stronger than ever.
What are your plans for the rest of the summer? Any trips you're trying to make happen?
I've been out at our jumps with Reilly Horan and JP Maffret ever since the snow melted and we were able to start digging again. We've been putting in a lot of work to get our trails running and doing some massive upgrades so keep an eye out!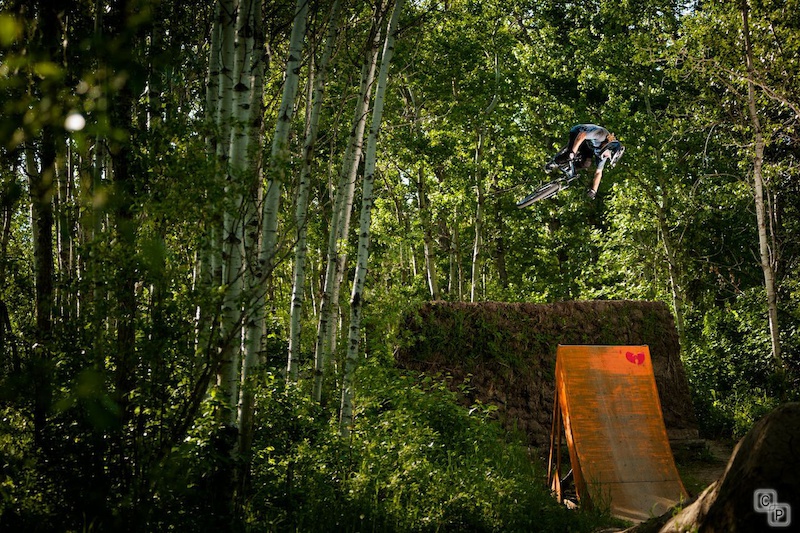 Photo: Chris Piling
How can people keep up with you these days?
Facebook:
https://www.facebook.com/peter.comstock.16
Instagram:
@petercomstock
Do you have any shout outs or thanks?
Big thanks to Paul at Mud Sweat and Gears, Stéphane Bélanger, and all the guys at Lama Cycles for the support and helping me put together such a great bike!
Follow LamaCycles for more info about NS Bikes products in Canada / U.S., to stay updated on our 2014 Freestyle Team and a bunch of surprises!
0 commentaire